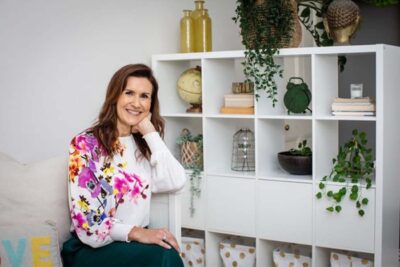 FEATURED ON THE CEO MAGAZINE WEBSITE! READ THE FULL ARTICLE TODAY HERE!
The soundtrack of Sonia Bestulic's childhood was the near-constant buzz of TV news. Confused by the parade of chaos and misfortune on the screen, she remembers firmly deciding to be, what she calls now, part of the solution.
"I felt the pain of the world and wanted to help," she says. "Everything – and everyone – seemed so fragmented."
From that crystal clear memory and detailing her feelings in a journal as a kid to the businesses and sage-like reputation she's built as an adult, Bestulic's been on a lifelong journey to this point, when she's finally comfortable calling herself an intuitive.
"It was a really long journey," she says.
One that involved years of study and work in health and human sciences, nationally and internationally. Based in Australia, Bestulic studied and practiced speech pathology, energetic healing and intuitive life coaching, bridging Eastern and Western philosophies. She founded her own allied health company in her 20s, became a mother of three and wrote award-winning books.
And through it all, she developed her abilities.
"It was a lot of self-exploration and soul searching to understand myself and the intuition I've always had," she says. "Over time, my abilities have refined themselves more and more. They've always been there, to a degree."
… READ THE FULL ARTICLE  HERE!