Speech & Language Pathologist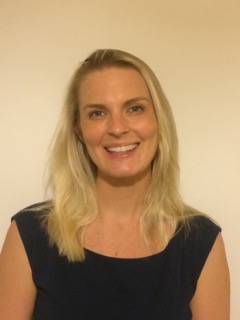 Stephanie is a Certified Practicing Member of Speech Pathology Australia, who graduated with a Masters in Speech and Language Pathology from the University of Sydney in 2014. She provides assessment and treatment of a variety of speech, language, voice, stuttering and swallowing conditions.
Stephanie is passionate about providing individualised care that is tailored to each of her client's unique needs. She is dedicated to developing goals that are both functional and relevant. Stephanie has experience working with children presenting with expressive and receptive language disorders, phonological (speech-sound) impairments, developmental delay, Autism Spectrum Disorders, Childhood Apraxia of Speech and literacy difficulties.
Prior to completing her training in Speech Pathology, Stephanie gained registration as a Psychologist. Her previous experience in psychology assists her in delivering care with a high level of compassion and understanding. She aims to work collaboratively with her clients and their family members and believes this is important in order to achieve meaningful results. Stephanie also works closely with teachers and other healthcare professionals to ensure holistic care is provided.
Stephanie is committed to engaging in ongoing professional development to ensure she is delivering the most current and effective evidence-based therapy to her clients.