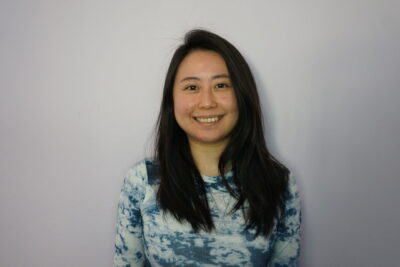 Nicole is a thoughtful and compassionate Speech Pathologist with a cheerful disposition. She completed her Master of Speech-language Pathology at the University of Sydney (Usyd) in 2021, becoming a Certified Practising member with Speech Pathology Australia. She also has a Bachelor of Science (Physiology) from Usyd and a Diploma of Biotechnology from Temasek Polytechnic Singapore. Throughout her high school and early tertiary education, Nicole has experience working and volunteering in various healthcare and educational organisations in Singapore (e.g. Tan Tock Sing Hospital, Fei Yue Early Intervention Centre For Children, Speech Academy Asia, etc.). All these are spurred by her interests in the science and medical field. Coupled with her strong belief that communication is everyone's right, they ultimately led her to the niche area of Speech Pathology.
Nicole enjoys working with people of all ages and from all walks of life; including a mixed caseload. She has gained clinical experience in various settings (e.g. school-based, community health and acute hospital settings), always striving to uphold evidence-based practice and a person-centred approach. Through them, she found her passion in feeding and swallowing (dysphagia) complex cases as she is fascinated by the physiological aspects behind them. She also hopes that everyone can enjoy eating and drinking freely!
All in all, it brings Nicole joy to work closely with clients through their therapeutic journey, sharing their highs and lows. It is what fuels her as a Speech Pathologist.