Speech & Language Pathologist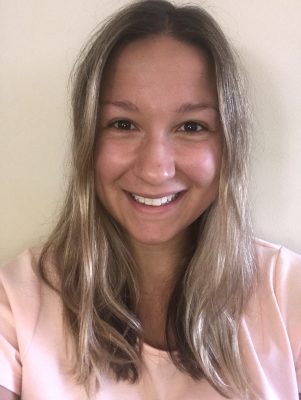 Marianne is a friendly and passionate speech pathologist who is dedicated to achieving the individual needs of her clients. She graduated from Macquarie University with a Bachelor of Speech, Hearing, and Language Sciences and a Master of Speech and Language Pathology. She is a Certified Practising Member of Speech Pathology Australia.
Delivering collaborative, productive, and fun services to children and their families is of high importance to Marianne. She has experience in a variety of settings including schools and in the home. Furthermore, she has worked on a one-to-one basis with children as well as in group settings targeting areas such as social skills.
Marianne also has an interest in working with adults and endeavours to assist in achieving their individual goals for everyday life. She has had experience rehabilitating a variety of neurological conditions including stroke and neurodegenerative disorders.
Marianne is highly motivated to work with clients of all ages and enjoys forming relationships with a range of people. She understands that each person is unique and considers this when designing therapy. Maintaining professionalism at all times, she also strives to utilise the most up to date evidence in her practice. Marianne is a strong advocate for empowering clients and their families and believes teamwork is the key to success.
In her leisure time, Marianne loves getting out into the sunshine, staying active, and relaxing with her dog Marley. Growing up, she competitively participated in dancing and has always held a passion for music and dance. She has travelled to many countries around the world and enjoys experiencing new foods and cultures, as well her as her own Greek culture.