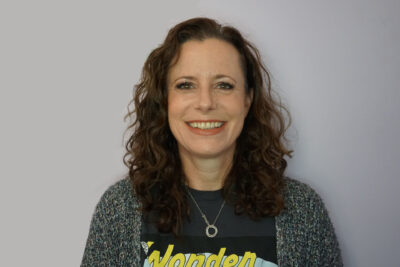 Beth is a highly experienced and qualified Speech Pathologist who, after spending her new graduate position in Tasmania, moved to the UK. It was here that Beth established her vision for a fully inclusive world where children and adults with communication needs can reach their communication potential and live, full, happy lives full of joy!
Beth has worked for 12 Trusts (Area Health Services) within the UK from the Isle of Man to Guy's & St Thomas's in central London. She has gained substantial experience in working with both neurotypical and neurodivergent preschool and school aged children. Beth has extensive experience in supporting children with speech, language, social and stammering challenges. Beth approaches her work with the joy and enthusiasm of a newly qualified therapist but with 20+ years of experience!
She has amassed a large amount of additional training in the areas of Autism, speech and language disorders and stammering. Beth is able to support a very broad range of communication and social needs but particularly enjoys her work with Autistic children, their families and education settings.
Beth is known for her energy, creative thinking, flexibility and emphasis on functional impact, when working with preschool and school aged children. She prides herself on her problem-solving ability, when working with parents and educators, in solving communication and interaction puzzles that impact on a child's ability to experience joy and function in their home and/or education environment.