Speech & Language Pathologist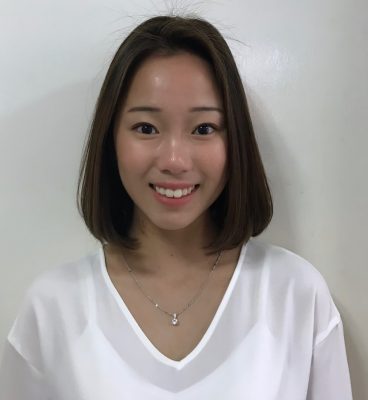 Vivien is an enthusiastic and dedicated speech pathologist, who is committed to providing high quality services for children and their families.
As a bilingual therapist, she has experience supporting English and Cantonese speaking families and strives to bridge any communication barriers which may hinder their access to excellent services.
 Vivien provides assessment and intervention for children of all ages across a range of difficulties, including:
Language delays
Speech sound disorders
Literacy
Stuttering
Difficulties with pragmatic/social skills
Autism Spectrum Disorder (ASD)
Global Developmental Delay (GDD)
Vivien has worked across a variety of settings, providing intervention for individual clients, in small group settings and within multiple schools.
She is passionate in partnering with families in all aspects of service, from assessment to therapy. She understands that each family is unique and that they are experts on their child's abilities and needs. Vivien strives to collaborate with families to develop functional, realistic and achievable goals and works hard to ensure therapy is individualised, fun and engaging. She communicates closely with health professionals and educators to provide holistic care for all her clients.
Vivien completed her degree in Bachelor of Applied Sciences (Speech Pathology) at the University of Sydney and is a Certified Practicing Member of Speech Pathology Australia. She is dedicated to continual professional development to ensure she is providing high quality and evidence based treatment for her clients.
Beyond Speech Pathology, Vivien is heavily involved in her church community. She is currently involved in releasing children from poverty through regular sponsorship programs and loves building relationships with them through letter correspondence. In her spare time, she loves to sing and record songs, read, play video games and keep fit at the gym. She also treasures the luxuries of sleeping in and loves spending time with family and friends.
Vivien is available for consultation at our Kogarah and Kirrawee locations.