Speech & Language Pathologist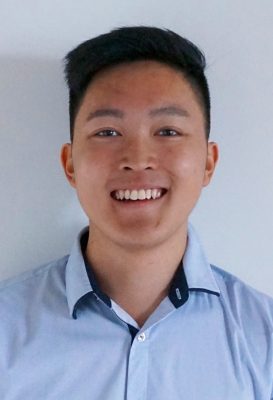 Isaac Tam graduated from the Bachelor of Applied Science (Speech Pathology) with First Class Honours at the University of Sydney in 2017.
Isaac acquired the Certified Practising Status from Speech Pathology Australia, and is involved in the Association's Professional Self-Regulation Program. Isaac is dedicated to ongoing professional development through the Program to ensure practice quality.
Isaac has clinical experience working with young children, pre-school, and school-aged clients, as well as children with a range of different disabilities, including Autism Spectrum Disorder, Global Developmental Delay, social communication, and literacy difficulties. He has worked across schools, community centres, private clinics, early intervention services, home settings, and hospitals. He was also a therapy volunteer at a not-for-profit organisation providing ongoing free speech therapy to children with Autism Spectrum Disorder.
Isaac has a keen interest in working with the following child-related areas:
Language and literacy difficulties
Speech sound disorders
Social communication
Alternative and augmentative communication (e.g. picture-based communication system)
Isaac has a keen interest in working with the following adult-related areas:
Voice
Swallowing
Language rehabilitation for individuals who suffer from aphasia
Alternative and augmentative communication for individuals who have life-long disabilities
Isaac is fluent in English, Cantonese, and Mandarin. He is experienced in working with individuals and families from a culturally and linguistically diverse (CALD) background, by working as a speech therapy assistant and a swimming instructor in high CALD areas in Sydney. He has experience conducting therapy sessions, as well as communicating assessment results and therapy progress to parents in Cantonese, Mandarin, and English. Isaac uses a sensitive and family-centred approach to working with children with communication difficulties.
Outside of his passion in speech pathology, Isaac is an enthusiast in volunteering especially for families with a lower socio-economic background, the homeless, as well as environmental awareness. He enjoys travelling, searching for and sharing good food with family and friends, playing his guitar, photography, dancing, and going to the gym. Incorporating musical instruments and movements in therapy sessions has been his favourite activity.
Isaac is a therapist who values the family's input and the child's motivation in therapy-planning and goal-setting. He takes a holistic approach to each client, ensuring that every aspect and stakeholder are involved in the management framework to maximise the child's therapy gain in everyday situations. He incorporates his musical training and creative thinking into therapy sessions, making sure that his clients are enjoying the sessions while making progress. He is dedicated to quality assurance by keeping up to date with the most current research evidence and implementing ongoing evaluation.